John Tom Hill, CT
John Tom Hill, near Glastonbury, CT, was one of seven relay stations on AT&T's first intercity microwave radio route, opened in 1947 between Boston and New York City. It linked similar stations at Bald Hill near Union, CT and Spindle Hill near Walcott, CT.
Originally, the station was equipped with four metal-lens antennas mounted on a concrete platform above the building's roof, as depicted in the AT&T brochure The Latest Word in Communications. The rooftop platform was removed (though vestiges of the supporting columns remain), and a steel-lattice tower was erected adjacent to the building to hold the horn-reflector antennas which replaced the original antennas.
John Tom Hill is no longer part of AT&T's long-distance network.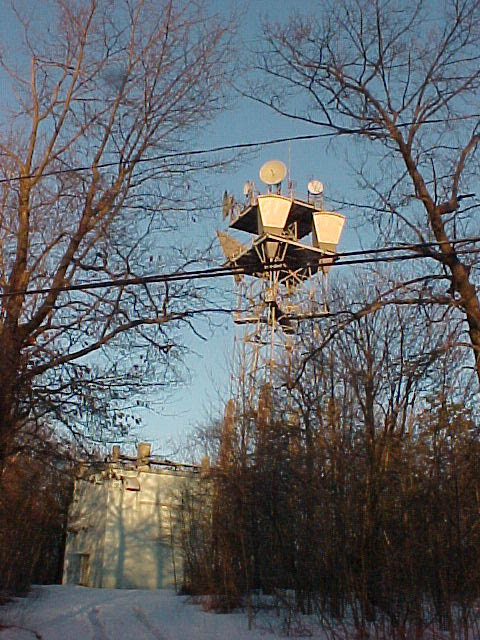 Return to...
Created on May 1, 2004 at 23:25 by Albert LaFrance