20-Tube Coaxial Cable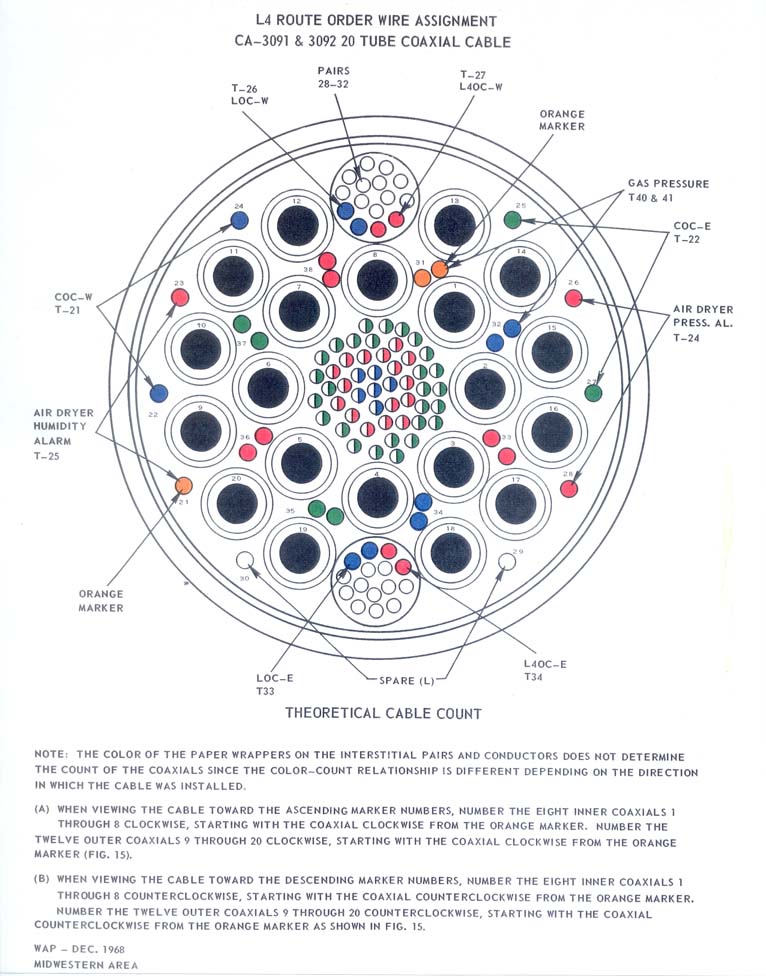 From the records of the Lyons, NE main station, courtesy of Terry Michaels
Notes:
COC is "Cableman's Order Circuit", which provided voice communications for cable maintenance between repeaters/main stations/terminals; the COC pair was also accessed in test/splice pits during trouble locations and repairs. It appeared in primary testboard jacks in main and terminal offices and sounded a "call in" alarm when shorted anywhere in the field. It also appeared in risers along the route.
LOC is "L Order Circuit", also for voice communications, appearing in repeaters, main and terminal stations, and activated by a short on the pair.
Thanks to a retired "Long Liner" for providing this information
Return to...
---
Created on June 17, 2003 at 22:05 by Albert LaFrance