Thanks to Terry Michaels and Wayne Weishan for their contributions to this section.
This advertisement is thought to depict the 325-foot H-SP tower at Fairfield, Iowa, located seven hops west of the station having CLLI code NRWYILNO on the route to Red Oak Junction.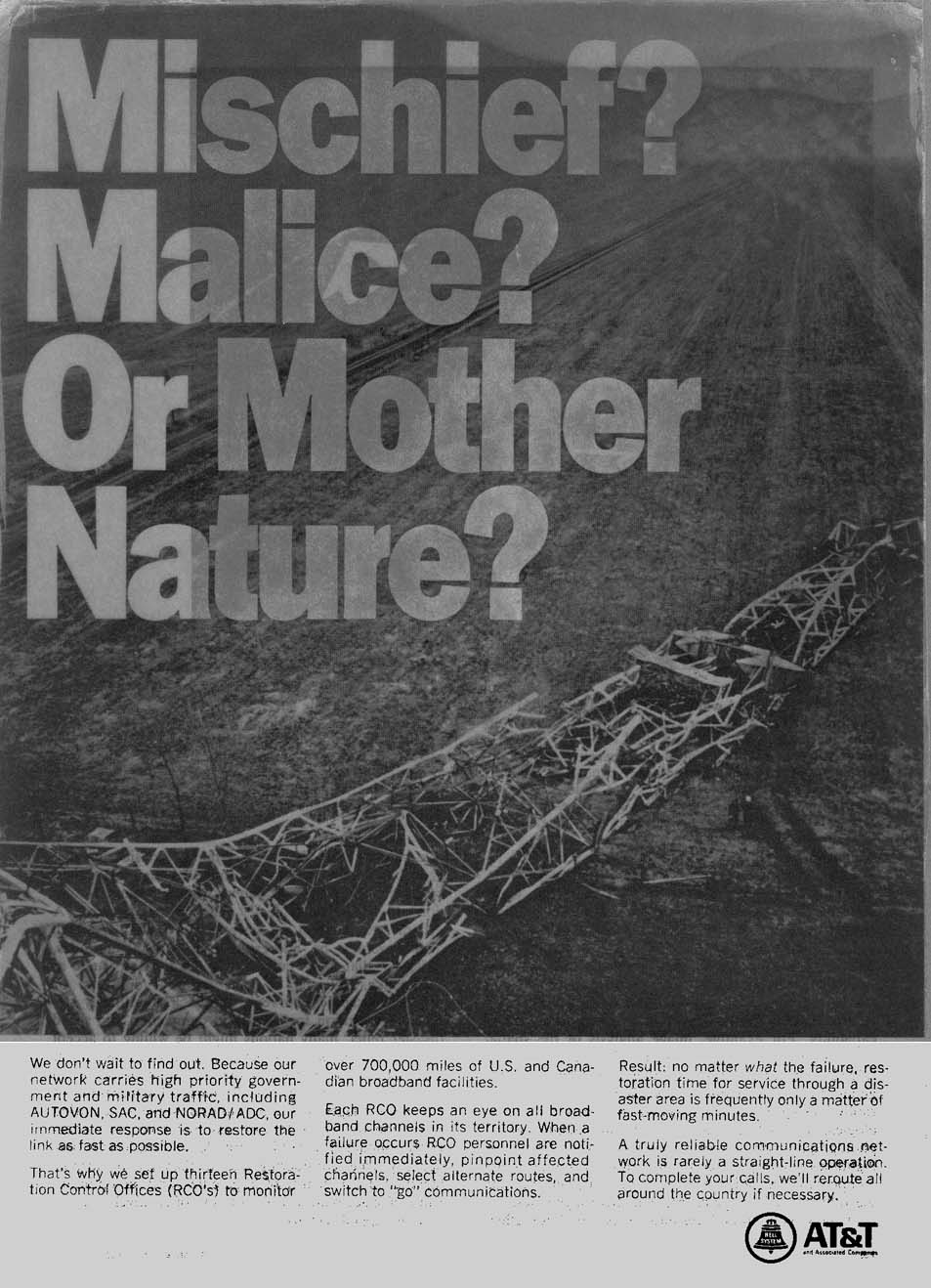 From the October 1968 issue of "Signal" magazine;
courtesy of Wayne Weishan
Return to...
Created on February 28, 2007 at 00:41 by Albert LaFrance